A Logo In A Business Says Alot………
April 8, 2017 - 9 minutes read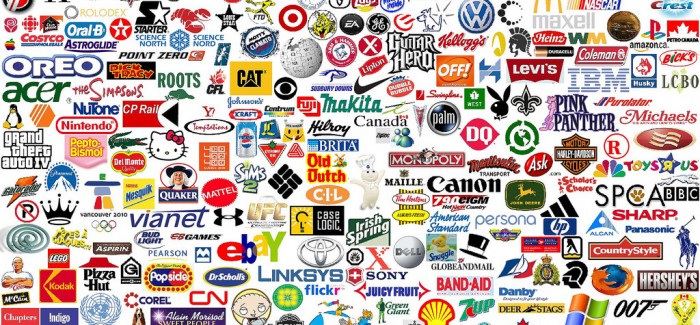 A logo is a symbol or emblem used by commercial enterprises, institutions, and organizations to promote public recognition. In simpler terms, a logo can be defined as the face or brand of a business. Because a logo carries so much significance, the task of designing one becomes that much more important.
LOGO DESIGN:- BENEFITS
Builds corporate identity: a combination of name and logo better identifies you.
Enhances branding: In the process of building a business, it is important to build a brand, and this becomes easier with a logo. A logo boosts the brand it represents and, therefore, even television channels put much thought into making the minutest changes to their logo. The fact is that logos really do matter.
Makes an advertising plan easier:  logo plays an important role in the task of advertisement. Imagine the gateway of a corporate mall or a company's investor or partner page; the first thing that catches your eye is the logo. You cannot expect your users to read through the entire billboard while crossing the road, nor can you expect them to read a complete description of your business on someone else's site. In these cases your logo says it all. In many cases, you cannot put up a long description for various practical reasons. Thus, a logo makes your advertising plan easier and yet impressive.
LOGO DESIGN: – IMPORTANT FACTORS TO BE CONSIDERED
 Design | Vision | Orientation | Competition | Creation | simplification | size | color combination | clip art | Long Lasting
 Relevance of design with the business: The background colour, the symbols, in short the total effect, should be in sync with your business. The better the designs work together, the greater the value of the logo
Tricky colour combinations: While designing your logo, an important thing that you need to consider is colour. Colour mixtures, however, can be tricky. You need to be an expert or at least need to have knowledge of colours in order to use it for designing. Colour combination can either enhance the look of your logo or completely destroy it. Be very careful, therefore, while choosing your colours. An ideal choice would be to go with subtle colours that are not too harsh on one's eyes. Also, do not go for too many colour combinations; select colours that harmonize with your design and complement the site's theme colours.
Size matters: You need to focus on the size of your logo. You logo should not be very large because this might adversely affect your future promotional campaigns. Your logo should be of such size, shape and form that even if you resize it, it does not lose its impact. Besides, when you rescale a larger logo to a smaller size, the letters and the pixels will not be as clear and impressive as it actually is. Keep your logo small and clean and yet attractive. Also when you are using a logo for a website, you need to make sure that the logo is a smaller size so that it does not affect the loading time of your site. Thus, size plays an important role in logos and, therefore, you need to consider size as a priority while designing a logo.
Simple is beautiful: Someone once said "simple is beautiful," and you need to keep this in mind while designing a logo. In order to fulfil the previous priority factor, you should not end up building a complex and difficult logo design. Your preference should be to make your logo easy to remember, and this is possible when you keep your design simple, which would include typefaces, colour mixtures, and icons.
Quick response creativity: We are all aware of the importance of first impressions. Company was considering this logo, they kept in mind all of these factors: the meaning, the symbolic representation, and the resemblance to their product.
Relay with competitor's:Consider this an important point. While looking at logos when you do research on competitors' sites, you need to understand people's ideas toward the product, and you need to create your logo considering this idea. While you might think that doing research on a competitor's site for a logo design might not give you significant benefits, ignoring the same will be a mistake.
Customer Orientation: Users of your products are always the priority concern for your business. You are building a business to gain traffic and earn revenue and both come about via your targeted audience. Since your business logo will be the face of your business, when designing a logo you need to consider your audience's perspective along with your taste. Always design your logo in sync with an audience's thought. The best way to know this is to get reviews from a few people who can be your targeted audience before giving the final green light to your design.
Future vision of business: Everyone wants to be successful, and since designing a logo is such an important task for your business, you need to consider this throughout your design work. When you are designing a logo, you can design it for today and perhaps decide to change it tomorrow. Once you create a logo, however, it should be forever. Even though some companies may change a logo, they do it generally to offer a new look often when they are redesigning their site. This includes a huge risk, because your existing customers might not like the new face of your business.Future outlook and a vision of growth for your business should be considered while you are designing a logo.
Clip art may not be a great idea:Although incorporating clip art would be an easy idea, you should not generally choose that unless you have sufficient reason to do so. When you use clip art on your design, one of the major disadvantages is that it might look like a duplicate of a previous design created with similar clip art. This will compromise authenticity. Your logo needs to be unique and exceptional, targeted only for your business, and, therefore, using clip art might not be a great idea in this case. Your approach is to create an identity of your business and anything that resembles someone else's will be a detriment for you. Make sure, therefore, that you stay creative and unique while designing a logo.
Long lasting: This subhead is not to confuse you but to tell you that logos are ideally created once for a company. Be sure, therefore, when making your choice in selecting the typefaces, the colours, the shapes, sizes or icons. Anything that is in vogue can be an obvious choice, but think about tomorrow. The same in-vogue choice might not be adored by people at a later time, and in fact considered old and not authentic. Consider, therefore, the longevity of your logo while designing it.