CS-Cart
April 8, 2017 - 3 minutes read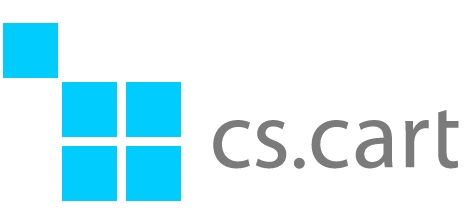 CS-Cart is equipped with a large number of features right out of the box that makes it easier to organize and manage a powerful online store. It provides an array of detailed settings that can be used to add, edit and modify any number of products and categories and also this platform comes with a multitude of languages and currencies supporting all kinds of payment/shipping options. The CS-Cart inventory tracking system is one of the major attractions of using CS-Cart as it will notify you whenever an item is out of stock. You can utilize CS-Cart's inbuilt content manager to publish any kind of web content that fits into your business requirements. The website of Shopeclues was built on CS-Cart
All-Inclusive E-Commerce
CS-Cart is a perfect solution for any online business, from a small startup to a large web shop.
All you need for an instant start and stable growth is right there for you:
Beautiful storefront
Powerful admin panel
Unlimited scalability through additional storefronts (only $245)
Ready from the Start
CS-Cart is a "batteries included" solution. Right out of the box, you have all the necessary tools for a rapid start: the checkout system, built-in CMS, flexible product management, etc.
Just do some basic setup, add your products, and start selling!
 Eye-Candy Store
CS-Cart ships with a modern, beautifully designed storefront. Use one of the pre-installed design presets or create your own.The built-in theme editor lets you to customize the look & feel of your store with no HTML or CSS knowledge required.
 Rocket-Fast
CS-Cart is faster than most e-commerce solutions on the market, with no additional tuning necessary.We invest a lot in performance and speed to deliver smooth and lag-free shopping experience to all visitors of the CS-Cart stores.
 Powerful Admin Panel
The admin panel is a true gem. It is crammed with useful e-commerce features: promotion and marketing tools, integrations with major shipping and payment services, etc.
Over 50 add-ons are there for you by default.
 Multi-Store by Design
Multi-store management has never been easier. You can add as many storefronts as you need. The storefronts can be managed individually, each having its own design, products, and customers, or sharing the same customers or products.
 Cloud-Powered Search
CS-Cart users enjoy super fast and smart product search, provided by Search anise.
This service is available as a built-in add-on. It is free for small stores (with 25 products or less).
 Mobile-Friendly
The Twigmo mobile storefront is specially designed to deliver rich shopping experience under the limitations of a mobile screen. The Twigmo mobile admin panel allows you to manage your store right from your phone or tablet.