ZEUSCART: SIMPLE E-COMMERCE SOFTWARE
April 10, 2017 - 3 minutes read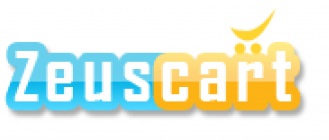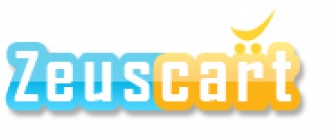 Zeuscart is free GPL shopping cart software with mind blowing features. It is an open source shopping cart based on PHP and MySQL. Our web developers can create dynamic website with the use of its scripting language. Our aim is to develop a state-of-the-art website for client's that can enhance business and online sales. We offer 100% customized services according to your feedback and satisfaction.
What is Zeuscart?
scart is simple e-commerce software that enables even a non-technical person to manage website and update information. It is highly compatible shopping cart software with rich user interface. Generally, open source software lack rich UI. It is new age software which meets the terms of web 2.0. It is of great use for small and medium scale businesses. Zeuscart can be classified as LAMP based (Linux, Apache, MySQL, PHP) shopping cart. It helps to set up any type of store including digital store, where you can use numerous colors, sizes or images. If a visitor visits your online shopping website, then he can quickly check out as guest or can be made to register and become member. Characteristics like wish lists, next purchases etc are also available.
Features of Zeuscart
• Flexible inventory management
• Product catalogue is driven by attribute with great category management
• In-built CMS, so you can generate content for blogs, FAQ, forum etc
• It is SEO friendly, URLs support SEO
• You can provide gift cards, discounts from your store.
• It has e-mail templates and newsletter
• Integrated payment gateways; It supports numerous payment providers like PayPal, Google Checkout etc.
• Free SSL
• Tax and shipping options are flexible
• Newspaper and marketing tools
• Design is fully customizable
• It provides web-based administration.
• Tier pricing
• Volume discounts.
• It supports multiple currencies.
• You can easily see latest customers, statistics as the admin panel provides easy navigation.
• It is easy to handle and maintain.
• It is secure and safe.
• Narrow Search Functionality of Zeus cart facilitates more competent searches.
Why best websites designer is best?
Since many years, our website development company is ensuring that you get high standard output with the implementation of latest tools and technologies.
We have a team of highly specialized and dedicated professionals who provide cutting edge solutions.
Zeuscart is fully customizable. Our team will take inputs from you, after research and analyzing, we will bring into being the similar website which you have imagined.
We provide unlimited changes, if you feel that something needs to be changed then feel free to call us anytime because we are available 24×7.
Now, coming to important point; the fees. Don't worry, we offer Zeuscart development and web development at a very affordable price.